Joint Centre for Bioethics, University of Toronto
6 December, 2004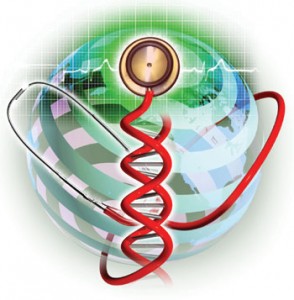 Cuba, South Korea, and India make and export their own biotech vaccines, Egypt manufactures recombinant insulin, and South Africa is developing a novel vaccine for HIV/AIDS.
Health biotechnology is no longer the sole preserve of high-level research institutions of North America and Europe, according to a ground-breaking three-year study by 15 researchers of health biotechnology innovation systems in seven countries: Brazil, China, Cuba, Egypt, India, South Africa and South Korea.
"Nowhere is the need for science and technology as a tool for development more relevant than in addressing the health needs of the world's poor," says co-author Peter Singer, MD, Director of the University of Toronto Joint Centre for Bioethics, a world-leading think tank on medical ethics.
"Vaccines, diagnostic tools and other products of biotechnology which can be produced relatively easily and cheaply by developing countries have the potential to save millions of people who die every year from diseases. This study helps to reveal and understand the recipe used by developing countries to create thriving health biotech industries."
Results of the study, funded by Genome Canada and others and published Dec. 6 in a supplement to Nature Biotechnology, documents the development of successful health biotechnology sectors in detailed case studies of seven countries. It identifies factors that led to their success and the challenges that remain.
Full news release text, click here
Coverage summary, click here
Example coverage
The Economist, click here
United Press International, click here
Dow Jones, click here