Joint Centre for Bioethics, Toronto
6 January, 2005
Report urges end to monopoly of economists as development policy advisors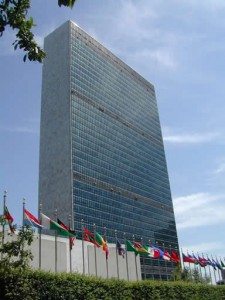 Science and technology is so critically important to improving conditions in poor countries that scientific advisors should join economists at the center of government policy-making on development issues, an eminent group of 27 international experts says in a landmark report to the United Nations.
"Economic advice will always be important in guiding policy makers on development matters. But in a knowledge-based economy, leaders and governments increasingly need science advisors to make effective use of emerging technologies," says the report co-author, Calestous Juma of Harvard University. "In a world marked by rapid technological change and the enormous, emerging opportunities presented by biotechnologies and nanotechnologies, science advisors will soon be a necessary part of every presidential and executive office, including the Office of the UN Secretary-General."
The report, "Innovation: Applying Knowledge in Development," was prepared by the Task Force on Science, Technology and Innovation of the UN Millennium Project, commissioned by the UN Secretary General to advise on implementing the Millennium Development Goals (MDGs). Agreed by world leaders in 2000, the MDGs are clear, quantifiable targets to be achieved by 2015. The full Millennium Project will report later in January on strategies to reach all MDGs, including reducing poverty, hunger, disease, illiteracy, environmental degradation, and discrimination against women.
Three years in preparation, the report of the Task Force (a 19-member group, with an additional eight-member working group on genomics and nanotechnology based at the University of Toronto), says science, technology and innovation have helped to largely eliminate poverty and hunger and driven remarkable economic growth in much of Southeast Asia and the Asian Pacific.
Full news release text, click here
Example coverage:
Financial Times, click here
BBC Online, click here
InterPress Service, click here
Reuters, click here
Coverage summary, click here