University of Helsinki
29 Nov 07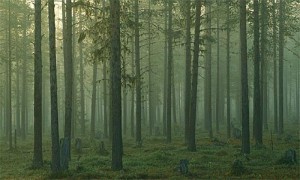 European Union countries likely require an old ally – Mother Nature and her forests – to meet an ambitious post-Kyoto goal for cutting greenhouse gas emissions 20% by 2020, according to new research.
The University of Helsinki study says that despite rising population and affluence, the EU can meet its obligations post-Kyoto (2012-2020). However, it will likely require more than energy savings, new technologies and mitigating non-CO2 gasses such as methane; partial credit for expansion of the region's forests could be decisive, say researchers Pekka E. Kauppi, Laura Saikku and Aapo Rautiainen, whose report, The Sustainability Challenge of Meeting Carbon Dioxide Targets in Europe by 2020, is published today in the peer-reviewed UK journal Energy Policy.
Full release text: www.eurekalert.org/pub_releases/2007-11/uoh-efk_1112707.php
Coverage summary:
http://spreadsheets.google.com/ccc?key=pRwdzmg01IrTLT2FfphVpGw&hl=en
Example coverage, by The Guardian, click here, by Reuters, click here