McLaughlin-Rotman Centre for Global Health / Program on Life Sciences, Ethics and Policy
9-Apr-2007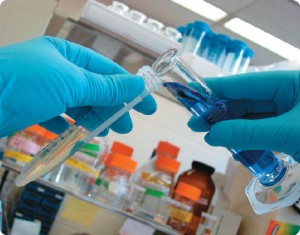 India's health biotech firms are emerging as a major global player, with growing means and know-how to produce innovative as well as generic drugs and vaccines at costs small relative to those of giant Western firms, according to ground-breaking Canadian research published April 9.
The budding of an innovative Indian biotech sector holds major implications for the global industry and for improving both health and prosperity in the developing world.
"India is innovating its way out of poverty," says co-author Peter A. Singer, MD, of the McLaughlin-Rotman Centre for Global Health (University Health Network and University of Toronto). "With a massive and increasingly well-educated workforce, India is poised to revolutionize biotechnology just as it did the information technology industry.
"India's biotech sector is like a baby elephant – when it matures, it will occupy a lot of space. The biotech industry is globalizing rapidly and the impact of India's market entry and contribution to improving world health is potentially huge."
Full text: http://www.eurekalert.org/pub_releases/2007-04/pols-ibi040107.php
Coverage summary: http://spreadsheets.google.com/ccc?key=pRwdzmg01IrRomcFO8esmBA
Example coverage, by The Associated Press, click here