McLaughlin Rotman Centre for Global Health
University of Toronto / University Health Network
7-Jan-2008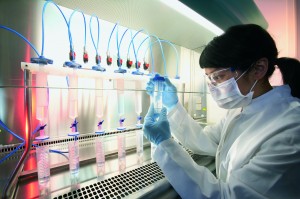 Government funds innovation but venture capital needed; Wary investors 'need to be shown the exits'; Returning 'sea turtles' bring expertise, international credibility
Backed by a government intent on promoting innovation and fuelled by the "brain gain" of talented scientists and entrepreneurs returning from abroad, China's health biotech industry only needs a more favourable investment climate to emerge as a global force in the production of therapies and medicines – both new and low-cost generics – experts say in a new study.
Long considered a skillful product replicator, China today boasts of daring medical science innovation and stunning breakthroughs – including the world's first commercialized gene therapy product and the sole cholera vaccine tablet. However, Chinese firms face an uphill battle in attracting high-risk venture capital needed to sustain innovative, research-driven projects, says the study published by Nature Biotechnology.
Conducted through face to face interviews with management of 22 Chinese firms, the work is the first study of China's most innovative health biotechnology companies available in the public domain.
Full text: www.eurekalert.org/pub_releases/2008-01/pols-cbi010108.php
Coverage summary: http://spreadsheets.google.com/ccc?key=pRwdzmg01IrRq0vhMobZDXg&hl=en
Sample coverage:
Bloomberg News via New York Times, click here
Agence France Presse, click here
Reuters, click here