Encyclopedia of Life
Smithsonian Institution, Washington DC
23-Aug-2009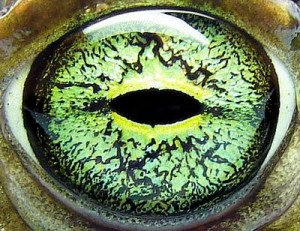 Over 30,000 still images and video, as well as local information about changing biodiversity, have been uploaded to the Encyclopedia of Life via new tools that let the public contribute as never before to a global online science collaboration of unprecedented scale.
Experts and citizen scientists alike have fuelled explosive growth of the interactive encyclopedia, which dedicates a Web page to each known species and will eventually contain 1.8 million pages.
More than 150,000 species pages populated with expert-verified text and/or images are now available at EOL.org, a fast-growing inventory expected to shed new light on everything from conservation strategies for endangered species to climate change and the movements of disease-bearing or invasive pests. Some experts believe it may one day even help advance human longevity.
As the 10-year project marks its 2nd anniversary, EOL officials say pages with vetted information cover 150,000 species likely to be of greatest public interest. They also announced completion of over 75% of the encyclopedia's architecture, with 1.4 million placeholder pages now in place.
Full text: www.eurekalert.org/pub_releases/2009-08/eol-cnt081709.php
Coverage summary: http://spreadsheets.google.com/ccc?key=0AlbF9zth54L8dEpiSmprZTkydjNkUUdYaU5ubUNCRkE&hl=en