Christensen Fund, Palo Alto, California
3-Dec-09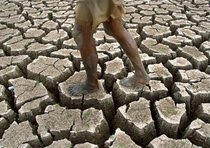 A delegation of more than 20 indigenous teens, women, elders and shamen heading to historic Copenhagen climate talks today offered the world self-created video evidence and testimonials of climate change problems in their far-flung home communities.
The videos include scenes of cows and zebra dead or dying of drought in Kenya; parched landscapes and stunted crop growth in Cameroon; destructive, unseasonal summer downpours in Peru, and a dry, rerouted river in the Philippines among other images and personal accounts of the impact climate change and development are having on indigenous people.
The testimonials also describe the unintended consequences of imposed climate change mitigation efforts on local livelihoods, and examples of the value of traditional knowledge in responding to climate change.
Created with the support the California-based Christensen Foundation, award-winning community video trainers, photographers and non-governmental organizations, the vignettes, entitled Conversations with the Earth (CWE), debuted today online at www.conversationsearth.org