McLaughlin-Rotman Center for Global Health
3 Nov 2009
Experts propose 'Global Health Accellerator' to help new drugs, diagnostics, vaccines reach distant markets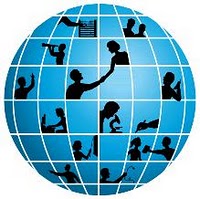 Research firms in developing countries have a medicine cabinet full of affordable and innovative drugs, diagnostics and vaccines on shelves or in development to address "neglected tropical diseases" but need help to get such products to more potential users.
Canadian research, published today by the journal Health Affairs ("A Business Plan To Help The 'Global South' In Its Fight Against Neglected Diseases"), says roughly 1 billion people worldwide are killed or sickened by "neglected tropical diseases" (NTDs). More than 30 such diseases, caused by worms, protozoa, bacteria, fungi or viruses, afflict the poorest people in the poorest countries, and collectively cause a health burden comparable to malaria, tuberculosis or AIDS (known as the "Big 3" tropical diseases).
The McLaughlin Rotman Centre for Global Health study notes earlier research that, of 1,556 new drugs approved between 1975-2004, only 21 (1.3%) targeted NTDs. That represents "a public health failure," authors say, given that NTDs affect roughly 15% of humanity.
Full news release text, click here
Coverage summary, click here
Example coverage, by the InterPress News Service, click here