United Nations University
1-Feb-2010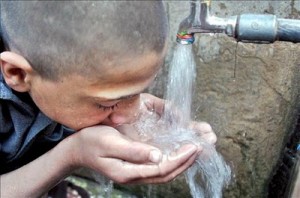 More than two dozen leading United Nations water experts will convene in Hamilton, Canada Feb. 2-4 to plan fresh strategy for a coordinated approach to the global water crisis that increasingly threatens both human health and international security.
At its first-ever meeting in Canada, the group known as UN-Water will also formalize international ceremonies to mark the World Water Day 2010 (March 22) and help set both direction and UN agency contributions for the next triennial World Water Development Report in 2012.
The meeting is being convened by UN-Water's new Chair, Zafar Adeel, Director of the United Nations University's Hamilton-based Institute for Water, Environment & Health.
Full text: Click here
Coverage summary: Click here
Coverage by the Reuters newswire:
Click
here