Grand Challenges Canada, Toronto
7-Nov-2011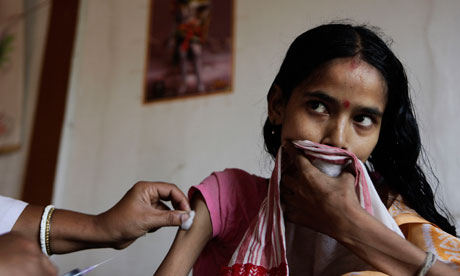 A new hand-held device called the Electronic Nose, which has the potential to diagnose tuberculosis (TB) in symptomatic patients, was awarded a $950,000 grant from Grand Challenges Canada and the Bill & Melinda Gates Foundation today to support further development and testing of this ground-breaking technology.
The funding will help determine whether the Electronic Nose is able to detect TB immediately and non-invasively from the patient's breath, in order to replace time-consuming testing with sputum.
It is estimated that up to 400,000 lives a year can be saved in the developing world by early diagnosis, immediate treatment and reduced transmission of this killer disease.
TB has been all but eliminated in the developing world, but in poor countries it claims close to 1.7 million lives yearly and is second only to HIV/AIDs as the world's most deadly infectious disease.
"This important discovery is testimony to the power of innovation to save lives," said Dr. Peter Singer, CEO of Grand Challenges Canada. "Diagnosing TB and other pulmonary disease simply by testing a patient's breath is a bold idea with potentially big impact."
Full news release text, click here
Example coverage, by the Globe and Mail, click here, by Agence France Presse, click here, by Reuters AlertNet, click here, by The Guardian, click here
Coverage summary, click here