Consortium for the Barcode of Life,
Smithsonian Institution
27-Nov-2011
Global 'barcode blitz' accelerates; 450 experts converge on Adelaide Nov. 28-Dec. 3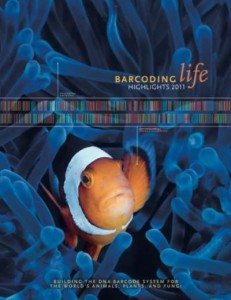 The newfound scientific power to quickly "fingerprint" species via DNA is being deployed to unmask quack herbal medicines, reveal types of ancient Arctic life frozen in permafrost, expose what eats what in nature, and halt agricultural and forestry pests at borders, among other applications across a wide array of public interests.
The explosion of creative new uses of DNA "barcoding" — identifying species based on a snippet of DNA — will occupy centre stage as 450 world experts convene at Australia's the University of Adelaide Nov. 28 to Dec. 3.
DNA barcode technology has already sparked US Congressional hearings by exposing widespread "fish fraud" — mislabelling cheap fish as more desirable and expensive species like tuna or snapper. Other studies this year revealed unlisted ingredients in herbal tea bags.
Example coverage: Associated Press, click here; Canadian Press, click here, Agencia EFE (Spanish) click here
Coverage summary: click here
Full news release: click here