UN Environment Programme / REN21 12-Jun-2013
Installed capacity continues to grow as solar prices drop 30-40 percent
New wind installations surge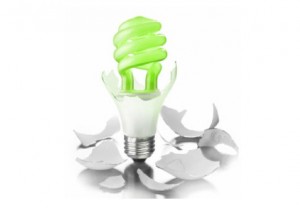 For only the second time since 2006, global investments in renewable energy in 2012 failed to top the year before, falling 12% mainly due to dramatically lower solar prices and weakened US and EU markets.
However, 2012 was the second highest year ever for renewable energy investments, which total $1.3 trillion since 2006.
And there was a continuing upward trend in developing countries in 2012, with investments in the South topping $112 billion vs $132 billon in developed countries — a dramatic change from 2007, when developed economies invested 2.5 times more in renewables (excluding large hydro) than developing countries, a gap that has closed to just 18%.
The 2012 global investment total for renewable energy (including small hydro-electric projects) was $244 billion. In previous years, global investments totaled $279 billion (2011), $227 billion (2010), $168 billion (2009), $172 billion (2008), $146 billion (2007) and $100 billion (2006).
Renewable energies have rapidly become a vital part of the global energy mix and account for an ever-growing share of electric capacity added worldwide. Total renewable power capacity worldwide exceeded 1,470 GW in 2012, up 8.5% from 2011.
Wind power accounted for about 39% of renewable power capacity added followed by hydropower and solar PV, which each accounted for approximately 26%.
Solar PV capacity reached the 100 GW milestone, surpassing bio-power to become the third largest renewable technology in terms of capacity in operation, after hydro and wind.
The main issue holding back investment last year: ongoing renewable energy policy instability in important developed-economy markets, according to twin reports issued today:
Global Trends in Renewable Energy Investment 2013 (fs-unep-centre.org), the 6th edition of the Frankfurt School – UNEP Centre/BNEF report, based on data from Bloomberg New Energy Finance (http://www.bnef.com). The report has become the standard reference for global renewable energy investment figures. The 2013 edition includes a foreword from UN Secretary General Ban Ki-moon.
The REN21 Renewables 2013 Global Status Report (http://www.ren21.net/gsr), now the most frequently-referenced report on renewable energy market, industry and policy developments.
The sister publications were launched jointly by Achim Steiner, UN Under-Secretary-General and UNEP Executive Director, Arthouros Zervos, Chairman of REN21, Michael Liebreich, Chief Executive of Bloomberg New Energy Finance, and Ulf Moslener, Head of Research of the Frankfurt School – UNEP Collaborating Centre for Climate & Sustainable Energy Finance.
News release text in full, click here
Sample coverage by
The Associated Press, click here
Reuters, click here
Bloomberg News, click here
Europa Press, Spain, click here
Kyodo News, Japan, click here
Coverage summary, click here